A. D. Patel Institute of Technology, New V V Nagar is a constituent College of CVM University, Vallabh Vidyanagar, Gujarat. This institute was established in the year 2000 to impart quality education in the emerging area of engineering and technology. A self-financed degree engineering college on an area of 40 acres of land behind the industrial set-up of Vitthal Udyognagar. The campus is a beautiful eco-friendly with a lush green lawn and playgrounds. A. D. Patel Institute of Technology boasts a great concourse of state-of-the-art infrastructure, highly qualified academicians, a holistic approach to education, and a techno-scientific ambiance. To add significantly to our enduring civilization tradition of pioneering excellence in learning, knowledge, enlightenment and self-realization, in a universally relevant context.
We dedicate to the perpetuation of our founders vision of providing the infrastructure, facilities, operating conditions and overall environments conducive to education of young scholars, along with the desired physical, mental & character building inputs; we firmly renew our commitment to provide value added, globally relevant education with an emphasis on the techno-management domain, to ensure that our scholars fruitfully exercise their knowledge, skills & values in the global economy.
We reaffirm our commitment for rendering quality education and fulfilling the aim through:
Ensuring excellence in the academic environments.
Understanding and fulfilling the academic requirements of the students.
Recruiting and retaining qualified, self-motivated and disciplined faculty and supporting staff.
Continuous interaction to build up a contact bridge between parents and college administration.
Committed and innovative approach for enhancing learning capacity of students irrespective of their past academic record and medium of education.
Implementation of international quality management system.
We are determined to constantly strive towards excellence with strong bond of love and affectionate relationship and association with students and seek to be trailblazer.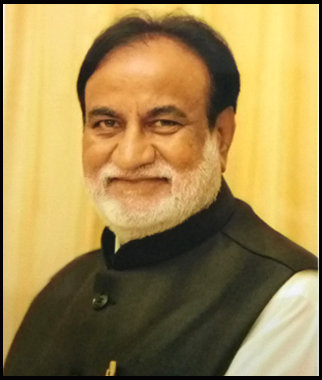 Er. Shree Bhikhubhai B.PatelChairman,Charutar VidyamanadalPresident, CVM University
Education is said to be the transmission of knowledge, culture and civilization. Since more than seven decades of its establishment by visionaries Shri Bhaikaka and Shri Bhikhabhai Saheb and inspiration by Shri Sardar Vallabhbhai Patel, Vallabh Vidyanagar of today seems like fulfilment of Tagor's vision of new India: "The inner spirit of India is calling us to establish, in this land, great centre, where all her intellectual forces will gather for the purpose of creation, and all her resources of knowledge and thought, Eastern and Western, will unite in perfect harmony." In the eighteenth year of the new millennium, we at Vallabh Vidyanagar, are poised on the brink of revolution. In this world, which moves at the speed of thought, our guiding principles used to change constantly, innovation and up gradation, both in terms of technology for our students and instil in them such high standards of knowledge and discipline that they can face any challenges anywhere in the world. Today, when aspirations are moving sky high and students are constantly challenged by a competitive and dynamic world, we strive to include confidence and competence in our students and equip them to face the challenges for years to come. I take the opportunity to introduce "A.D. PATEL INSTITUTE OF TECHNOLOGY" , constituent college of largest private university of Gujarat 'CVM University'. Earlier the institute was affiliated with Sardar Patel University and Gujarat Technological University. We intend to make everything possible to extend helping hand for the students to get geared-up for the global spectrum in the 21st century, rightly called to be the century of knowledge.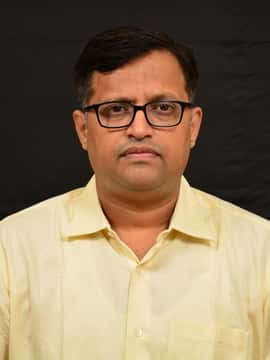 Dr. Vishal Singh Principal,A. D. Patel Institute of TechnologyWhatsApp Number : 9427603032
It gives me immense pleasure to greet and welcome you all on behalf of the entire ADIT family.

ADIT with a rich experience in engineering education for over two decades has established itself as one of the premier institutes in this region. We are constituent college of largest private university of Gujarat "CVM University". We currently offer graduate courses in eleven branches of engineering in post-graduation in six disciplines. We have lush green campus, huge infrastructure with modern amenities, well equipped laboratories, a library with wide range of collections and highly experienced faculty members. We are committed to provide quality education to students and are constantly working to strive for better results which is evident as four of our departments got NBA accreditation till 2025. We are an ISO certified institute since 2005 and are amongst the first technical institutes to get ISO 9001:2015 certification.

As an established professional institution, we are aware of the fact that our responsibility does not cease by just producing the graduates but help them to get suitable employment during their study tenure. We have very active Training and Placement Cell which aims at enhancing employability of our students by providing support and training of soft skills and latest technological knowledge. We also encourage students to excel in competitive examinations such as GATE, UPSC, GPSC, GRE, IELTS, etc.

For holistic development of students our institute provides ample opportunities to nurture talents whether it be through sports, literary or cultural activities. We have a large sports complex and Gymnasium to train students in games like Cricket, Football, Basketball, Tennis, Badminton, Table Tennis, etc. We as an institute has excelled in cultural activities and students have demonstrated skills on various platforms such as Vibrant Gujarat, National Youth Festival etc

With changing times, we are also evolving and are focused on research activities and industrial collaboration. This would in turn give valuable exposure to our students to prepare them for the challenges of future. We have already undertaken a large number of consultancy and research projects in different branches of engineering through funding agencies like ISRO, DST, GUJCOST, DBT, GSBTM, MOFP, etc.

I acknowledge and appreciate the contribution of our Alumni towards growth of our institute. I welcome you to visit our institute and invite you to be a proud member of this ever-growing family.